Have been given this Samsung plasma PS-42S5H for free to have a little play with and see what I can do with it, so wondering if you guys can help out in some form as if I enjoy doing these I may start to do these down the track for something extra to do.
Problem is the screen flashes on and off continuously to a blank screen like this when powered on: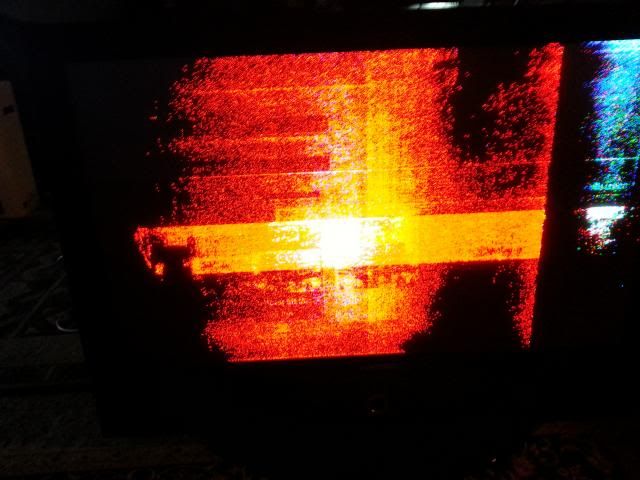 So far I have done some research and it seems (correct me if im wrong) its the top and bottom Y buffer boards that either need replacing ($125 pair cheapest ive found around) or to try spend as little as possible it probably is just burnt IC's on these buffer boards ($20 for 12 IC's). Id like to try replace the IC's to get some more practice removing and attaching these sort of chips but before I go ahead and order some can any 1 tell me if this is in fact the problem I should b looking into? I wont know if it does have burnt IC's until I remove the heat shields but before I do that what is the adhesive that's attaching these heat shields to the IC's?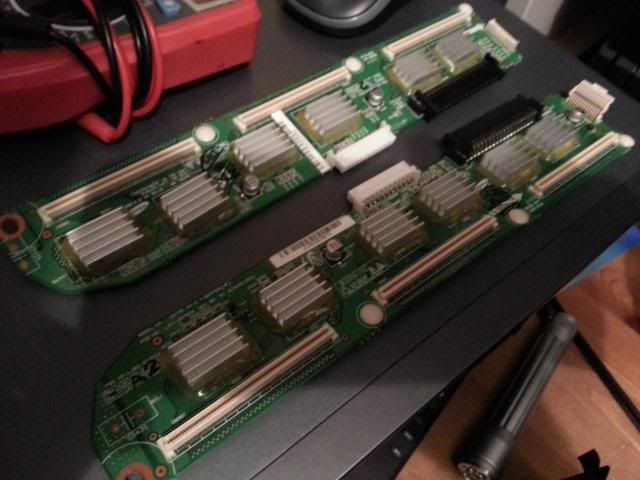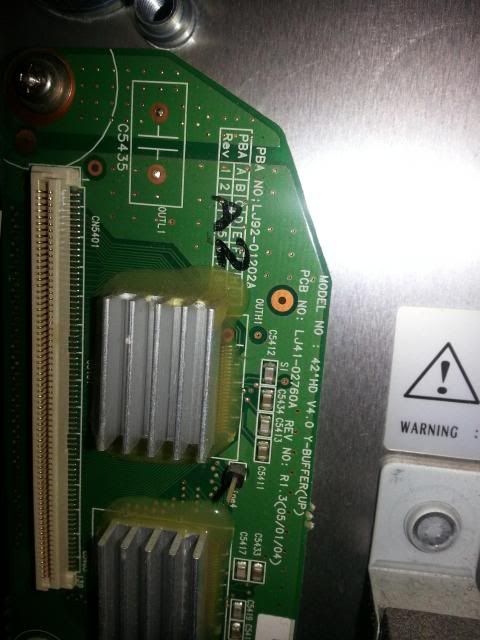 Its real soft and rubbery but it looks like they may even have some thermal paste under the heat shields too so wondering if I remove this rubbery stuff can I just use a thermal paste adhesive (since I already have that) to put the heat shields back on or must I use something similar to what Samsung have? If so what is it so I can go buy some before I remove them and go further?
cheers in advance.